Are you in the mood for some shopping therapy? Do you have an Amazon Prime membership? Then head over to Amazon to check out some Prime Day deals. This annual event offers pages and pages of items on sale specifically for Amazon Prime members, so catch these exclusive discounts before it ends tonight.
Here's a sample of some interesting finds that caught my eye while combing through the Prime Day pages.
Amazon Echo Dot
Amazon accessories are always on sale during Prime Day, and this year is no exception. Snag an Amazon Echo Dot smart speaker for a discounted $24.99 (it's usually about $50). The Echo Dot comes with Alexa — a virtual assistant who can help you set timers and alarms, play music, and control your other smart home devices.
The really cute, round design of the speakers makes these devices look like fun sponges just chilling in your home. There's also a more expensive, The Mandalorian-inspired Echo Dot that's modeled after Grogu if you're a fan of the show. But I'm not gonna lie, putting the speaker right into Grogu's split open head looks kinda horrifying.
Amazon Fire TV Stick 4K (+3 months free Disney Bundle)
Now's also a good time to pick up a Fire TV Stick 4K at $24.99 instead of the usual $50. The most powerful Amazon media streaming stick that also uses Alexa to help launch apps. It's a great addition to anyone with a home theatre and subscriptions to plenty of apps like Netflix and Hulu.
Plus, if you buy the Fire TV Stick during Prime Day, you'll be eligible for a free 3-month membership to The Disney Bundle, which includes Hulu, Disney+, and ESPN+. This offer is only valid to customers who are new or haven't had a subscription to any of these services in the past 30 days.
iRobot Roomba 692 Robot Vacuum
Roombas have always been interesting to me, and not just because of those pics of cats sitting on them like they're a personal Uber ride around the house.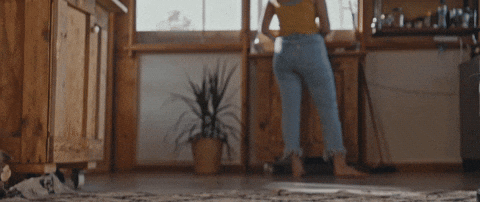 Quite a few folks have attested to the usefulness of having a robot vacuum around. Some parents of toddlers and pets love these things for helping them clean up animal fur and bits of dried food that have fallen on the floor. Others admit they're useful, but perhaps too noisy for an apartment.
If you've been curious about getting one, there's no better time than a sale. The iRobot Roomba 692 is discounted during Prime Day for $199.99 ($100 off the regular price).
iRobot Braava jet M6 Robot Mop
I had no idea they had robot mops now, but I probably should've expected it. Why wouldn't you have a robo-mop to go along with a robo-vacuum? This machine can perform both a dry and a wet mop thanks to a little spray in the front, which is great for homes with wooden floors.
It still seems like somewhat new technology that has room for improvement, but it might be worth a try at a discounted price. The Braava jet is going for $299.99 on Prime Day—a good $200 off the usual price.
NordicTrack T Series Treadmill
A treadmill has always been a staple in my family's home, so this one going for less than $500 on Prime Day really grabbed my attention. The NordicTrack T Series Treadmill is currently on sale for $467.84.
Studies have shown that running is good for your physical health, mental health, and overall blood circulation. If you're looking to improve your cardio, then maybe this machine could work for you.
Vitamix FoodCycler
As someone currently trying to garden, a food recycler has been on my radar for a really long time. My family and I don't usually have much garbage left once the recyclables are sorted; most of the trash we toss out is food waste. And while a composter would be a great idea, we have a family member who is deathly afraid of worms, maggots, or anything else in that general no-legged, squirmy shape. The very idea of composting freaks them out.
Electronic food recyclers like the Vitamix FoodCycler seem to be a good alternative to composters. It only takes a few hours to create fertilizer out of food scraps without making too much noise or emitting nasty smells. Amazon has one on sale during Prime Day for $279.99—a 30% discount off the original price.
LifeStraw Personal Water Filter
I'm too chicken to try one of these, but they're still a pretty cool concept. These are personal water filters that will protect against parasites, bacteria, and debris when you're out in nature and need to take a sip of water from a natural water source. It's a wild idea.
Curious? Give the LifeStraw a try for a discounted $19.98 on Amazon Prime Day.
Bissell Smart Air Purifier
The dust and pollen have been killing me this season and I'm about to start wearing a mask around the house just because, despite all my cleaning, it's been endless. But perhaps this Bissell Smart Air Purifier would be a better purchase instead.
The air purifier is going for $159.99 until the Prime Day event is over.
Nintendo Switch Lite with 128 GB MicroSD
There's a pretty good deal going on for anyone interested in a Nintendo Switch Lite. Amazon has listed a Switch Lite bundled with a 128 GB MicroSD memory card for $199.99—which is about $35 off the original price. That covers a little more than the price of a 128 GB MicroSD alone, so it's not too bad a discount.
The Nintendo Switch Lite can play anything that's on the regular Switch. It's a good choice for folks who are only interested in the console's portability.
More on Plex
IGN Live TV (Channel)
The Design Network (Channel)